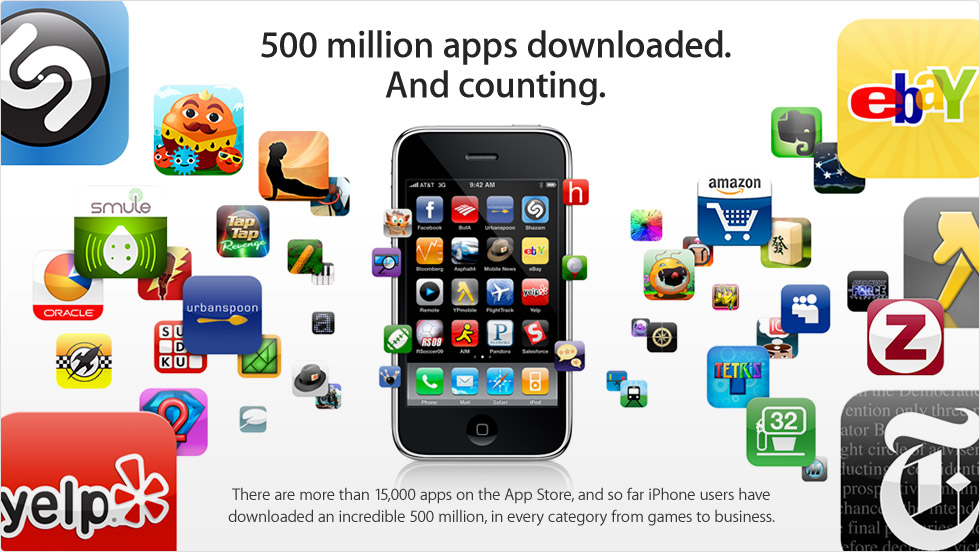 WOW! Apple just released a statement reporting over 500 million applications have been downloaded from the App Store! Also, Apple states that there are 15,000 applications available on the App Store as of today!
That's an average of 33,333 downloads per application available on the App Store!
Investors have to be happy about this. Don't expect Apple stock to rapidly increase in value any time soon. With Steve Jobs out of the picture for the next 5 months, we expect a bumpy ride.
So congratulations Apple! I expect them to announce their 1 Billionth application downloaded at Apple's annual September iPod event (I also expect them to announce a new iPod touch model by then).