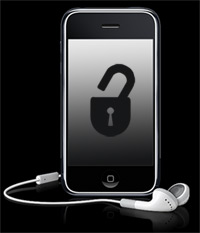 GeoHotz has released a tool that unlocks 4.6 bootloaders. that means if you have an OTB 1.1.2 or a 1.1.3, you can successfully unlock the 1.1.3 firmware.
THIS IS FOR 4.6 BOOTLOADERS ONLY! DO NOT RUN IF YOU HAVE 3.9
1. Download these:
gunlock and the secpack from http://iphonejtag.blogspot.com/ or the blog 🙂
the 4.02.13 fls from http://george.zjlotto.com/index.php/baseband/
2. Downgrade your phone to 1.0.2. See all the great tutorials online to do this.
Your baseband won't be downgraded, this is normal.
This will probably work on other versions too, but 1.0.2 doesn't lose wifi on bb access.
3. Kill CommCenter and run "gunlock secpack ICE04.02.13_G.fls"
4. Reload CommCenter. For some reason my phone was in brick mode. Use the elite team bricktool to get out.
5. Enjoy your 1.1.2 OTB unlocked iPhone
There is also a way to easily do it through installer. I will post those directions soon.