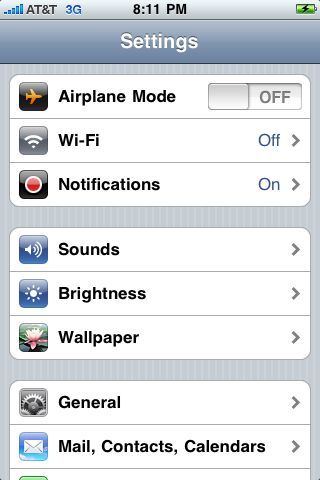 Hey everyone, it seems Apple's push notification service is working 100%! I have had the menu activated this morning and I have been testing out Apple's push notification system.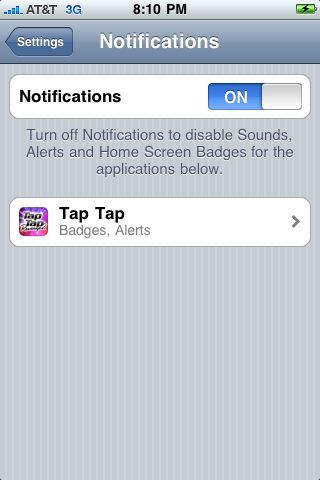 I will admit, sometimes they will get annoying, so only enable the notifications that you really need. I have been testing push notifications for Tap Tap Revenge. I can't wait until all (necessary) apps have push notifications.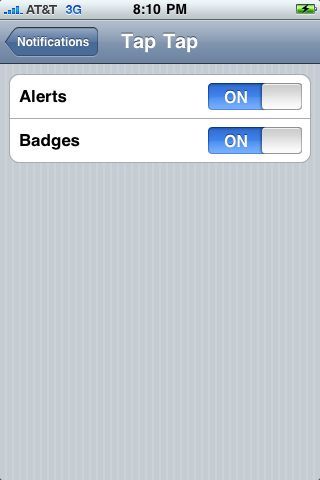 So if you are a developer and have 3.0 Gold Master (7A341), just download the update or install the free Tap Tap Revenge 2 application from the App Store and test out Apple's push notification system starting today! As for you all still on iPhone OS 2 or 3.0 betas, you will have to wait until Wednesday.