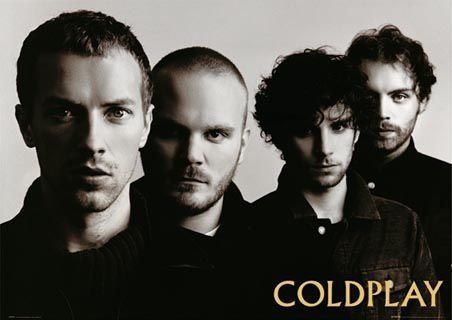 Hey everyone, well, lately we haven't heard much about our Steve Jobs. It seems that Steve is CEO only a few days a week, until he fully recovers.
Well, yesterday, he was spotted at a (one of my favorite bands) Coldplay concert. He was backstage talking to the manager, and listening to his favorite band as well.
Coldplay confirmed this on their website stating this:
"This leaves us with last night. Shoreline Amphitheatre, just outside of San Fran to be precise. I'll be honest with you folks, the only thing that mattered to me tonight was the presence of one Steve Jobs. I'm a confirmed Apple devotee and I really cannot imagine doing the job I do now (or even having got into this line of work) without my Macbook Pro (and all the Powerbooks that went before it). Creating these tools and putting them into the hands of folks like me was the vision of this man.
I spot Steve chatting with the band's manager, Dave Holmes, outside the dressing room and suddenly feel like a star-struck teenager. In order to get the gall up to speak to the guy, I down a double espresso. The mixture of caffeine buzz and feeling like a cheesy little fanboy means that all I can manage to say to him is "Thank you so much". I realise that I'm quite simply making a tit of myself and so excuse myself as fast as I appeared."
Well, I think its great that he can spend his free time in places that he loves to, perhaps, he will recover faster, and return to Apple in his full glory! ?