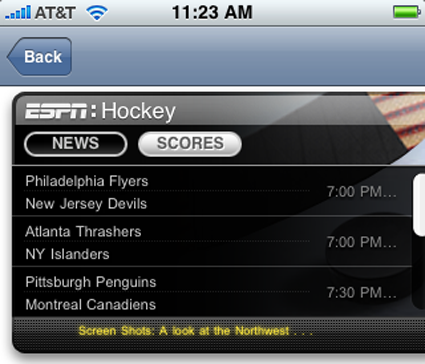 The first thing to do is download a copy of Widgets.app and install it onto your iPhone. Be sure to set its permissions to 0755.
You must install System/Library/WidgetResources from your Mac onto the iPhone. Same folder, same name, same contents. Most Widgets will not run properly without these support files. If you do not have a mac you can get them here –> Widgets.
Install your widgets into /var/root/Library/Widgets on the iPhone.
Download and install ESPN Widget. You can get more widgets at http://www.apple.com/downloads/dashboard/
UPDATE: This is now on installer.app. Download it to your phone and complete step 2.