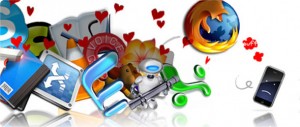 Hey guys, this is some pretty strange news. Multiple sources have stated that Apple is in talks to bring backround processes to the iPhone.
As you may all know, Apple has stated time and time again that they refuse to allow backround processes from 3rd party (App Store) applications due to "battery" issues. Well, it is true that backround processes do take up battery power.
I don't believe this is the only reason, I also believe that it is also due to the iPhone's outragously crappy RAM supply. 116MB really isn't enough to support very many backround processes if you are left with 38-50MB after "system processes".
So why would Apple be in talks to bring backround processes to the iPhone? Well, remember the article I posted on some "leaked" specifications on the next iPhone? Well, the anonymous source stated that there would be 256MB of RAM and a 600MhZ processor in the next iPhone. This would make sense if they wanted to bring backround processes.
The current iPhone 3G has 116MB of RAM and a 412MhZ. I would not expect Apple to allow backround processes on any other device other than the new iPhone. This would be a total Apple thing to do.
So will backround processes finally come to the iPhone? I am not sure. I also don't think that Apple's engineers are either. I believe that we will know at WWDC or at a future iPhone only event. Stay tuned…