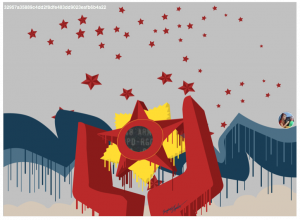 UPDATE: FULL TUTORIAL NOW UP!
Yes everybody! This is breaking news! The iPod touch 2G is now "Pwned For Life"! Which means that a fatal flaw in the bootrom has made it so that the iPod touch 2G is now jailbroken no matter what firmware it is on!
This is the 100% untethered jailbreak that you all have been waiting for!
If you have any troubles with anything download and install LIbUSB and the C++ redistribute! (Click on the words to download the files)
Alright guys, I am going to give you a link to a very useful archive. It contains the firmware bundle, the LLB file, and other neat utilities. It is dubbed "unofficialsn0w"! Now, this is not "an official release" but, I have tested this on a few iPod touch 2Gs and it has worked 100% of the time! So I can also confirm that this does not contain any malicious software or anything that will brick your iPod touch 2G, so use it as you need to.
Click here to download the jailbreaking archive
Now, after it is done downloading, extract the archive to your desktop.
Alright, so the first thing that you must do is obtain a copy of an original (straight from Apple) 2.2.1 firmware. You can download a fresh copy of the firmware here!
Alright, now after the firmware has been downloaded from Apple's servers, drag the firmware into C:\Documents and Settings\Your Name\Desktop\unofficialsn0w\IPSW. Now, rename the "iPod2,1_2.2.1_5H11a_Restore.ipsw" to "OriginalFW.ipsw". This must be exactly like I typed it or it will not work, also DO NOT add quotation marks to the file name!!!!
Alright, now you are going to go back to the main unofficialsn0w folder, and double click on the IPSW.bat executable. Now, you should see it hashing the firmware, then setting everything up, then a bunch of text will go through the command prompt. If it fails right away, then you did not follow my exact instructions!
So wait a few minutes, the making of a custom firmware usually takes about 5-10 minutes, so go eat or something while it's done. (trust me, you will get impatient, so go out of the room that the jailbreak is being done in)
Alright, now download the WinRAR unarchiver/archiver. This can be downloaded here! Download and install it. Reboot your PC if necessary.
So now that you are ready, just go back to your unofficialsn0w jailbreak folder, and find the new file called "jb.ipsw". (This is the custom firmware that you just made)
Now right click on "jb.ipsw" and click on "Open With…", and choose WinRAR!
Now that it is open, navigate to Firmware\all_flash\all_flash.n72ap.production\ and find the file called LLB.n72ap.RELEASE.img3. If you can see it, you are in the right place, now (keep WinRAR open, and inside that directory in the firmware as well, you'll need it) open the unofficialsn0w folder once more, and navigate to the IPSW folder inside the unofficialsn0w folder, and find the LLB.n72ap.RELEASE.img3 file.
Now simply drag the LLB.n72ap.RELEASE.img3 file in your unofficialsn0w folder into the firmware (that you still have open with WinRAR), so now it should be replacing the LLB file inside of the firmware, with the pre-patched LLB file inside of the unofficialsn0w archive. This should take up to 3-5 minutes (depending on your PC).
Now that that's over with, I would drag the "jb.ipsw" file to your desktop (for easy access). At this point you can close all windows except the unofficialsn0w folder.
Now place your iPod touch 2G into DFU mode. Hold down the home button and power button at the same time for 10 seconds, then release the power button (while still holding the home button) and wait until Windows notifies you that a USB device was connected. (If it says that the USB device wasn't recognized, then unplug your iPod touch 2G from your USB port, and plug it back in, it should recognize it now)
Now go to your unofficialsn0w folder and double click on RUNME.exe. (This will pwn iTunes and your iPod touch 2G so that you can restore to a custom firmware)
Now that your screen on your iPod touch 2G has turned white, just open iTunes, and wait for your iPod touch 2G to pop up in iTunes.
Now that it has recognized it, hold down the shift key, then left click on "Restore".
Find the "jb.ipsw" that you made (I told u to put it on your desktop for easy access) and once you have found it, double click on the "jb.ipsw" file, and it should restore into a jailbroken file system, with a patched iBSS and LLB.
Once it is done restoring, click on "New iPod" and go on from there!
Congratulations! You now have a fully functional (very fast booting and very fast responding) jailbroken iPod touch 2G on firmware 2.2.1!
Right after it is done restoring, the first thing that you should do is tap on the Cydia icon, let your SpringBoard restart and you should be fine!
Alright guys that's it! I hope you liked my tutorial! Comment if you have success!