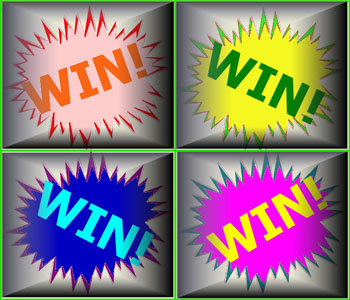 VERY IMPORTANT UPDATE:
Alright guys, this may be over due, but Jacob W (Comment Number 19) is the replacement winner. Arnold never responed to my alert, so I will be sending you your prize! (Fake Calls version 1.2, it was updated yesterday afternoon)
Hey guys, Alan here. I have the results for our Christmas Giveaway! Whoo! I'm sure you guys are just dying to know who won. Well, here we go, I'm gonna list the winners by prize. Before I begin, let me just say thank you just one more time to MagicTap, DoApp, iRealSMS, RipDev, and More. Thank you guys for allowing us to give away your applications and products, we really appreciate it.
The winners after the break!
Alright, without further adieu here are the winners for Limited Edition iPhone's Christmas Contest:
iRealSMS (10 Licenses) (Cydia)
EstT (Comment Number 104)
Hassan Radheyyan (Comment Number 110)
Eve (Comment Number 73)
William (Comment Number 111)
Damon D (Comment Number 85)
munnu (Comment Number 4)
Jason (Comment Number 2)
thorasaurus (Comment Number 80)
Matt (Comment Number 87)
Martin (Comment Number 57)
Congratulations you guys. Now Let me announce the winners for the applications that DoApp is providing:
React (5 Licenses) (App Store) Actually is available for FREE to EVERYONE NOW! Get it on the App Store.

Cynthia (Comment Number 39)
Capucine (Comment Number 10)
Nate (Comment Number 90)
Mike D (Comment Number 84)
Zilchy Zup (Comment Number 117)
Congratulations to all of you! Now for 5 more licences from DoApp, this time for their Punch-O-Meter application.
Punch-O-Meter (5 Licenses) (App Store)
Marty Sharpe (Comment Number 109)
kelly sullivan (Comment Number 41)
Jewfrobus (Comment Number 69)
theDPQ (Comment Number 91)
Tim Lovick (Comment Number 32)(disqualified: Entered twice)
Pyrofallout (Comment Number 3)
Congratulations to all of you! Now allow me to announce MagicTap's very cool application FakeCalls. The winners are:
Fake Calls (5 Licenses) (App Store)
Philong Nguyen (Comment Number 71)
Arnold (Comment Number 122) (Disqualified)
Jacob W (Comment Number 19)
Michelle Scurlock (Comment Number 43)
Eric (Comment Number 124)
Mike (Comment Number 5)
Congratulations guys, very lucky indeed. Now to announce the winners for RipDev's application Kate:
Kate (5 Licenses) (Installer)
Roger Ung (Comment Number 63)
Scott (Comment Number 98)
Mason Masuda (Comment Number 79)
Orion (Comment Number 88)
azn185guy (Comment Number 14)
Alright guys, congratulations! Now I cannot name the people that have won More's cases due to some minor glitches. I will edit this post when we have this resolved.
Alright guys, those are our winners For our 2008 giveaway! Congratulations to each and everyone of you! We are really grateful to everybody that has visited us here at LimitedEditioniPhone.com in 2008 and we are really excited for 2009! We are working on some cool things for you guys. We will have more reviews, more iPhone and iPod touch hacking, more videos, more news, and more giveaways!
We are really gonna work hard in 2009 for you guys, and we think that you are all going to enjoy what we will have set in our 2009 line up. So thank you very much. Please continue visiting us here at LimitedEditioniPhone.com and on our dedicated YouTube channel. Remember to subscribe!
Just remember this, whether you are on your Mac or PC or iPhone or iPod touch, we are here 24/7 to bring you all of the latest Limited Edition iPhone news!
Thanks guys, Merry Christmas and happy holidays! This is not a good bye to 2008 from us, because we still have 6 days, and we still have a lot more to come in these next 6 days. So stay tuned for more…
Happy Holidays from Mike, and me, Alan!