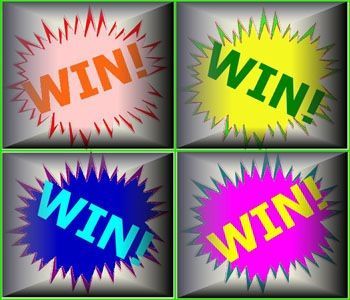 THE NEW WINNERS:
Hey guys, well it seems that 3 of our original winners, RT, James Shupner, and Aditya Nilangeker have just been disqualified for not confirming in time.
Our new winners are Richard Nguyen, Steve, and Alex!
Congratulations! Please check you emails now for instructions.
THE WINNERS: Congratulations to the following (I have alphabetically ordered these):
Aditya Nilangeker
Chris
DC
EsMaNdAu
iBlackguy
James Shupner
Jeremy
RT
Swarren08
truehybridx</b
Also, enter our latest giveaway! Good luck!
IT'S OVER LADIES AND GENTLEMEN! This particular giveaway is over. Please refresh our homepage for breaking news and information on the winners. Thanks again for entering!
I have set a breaking news article (winners) to be posted in 5 minutes at 12:05:00a.m. (central time) on Monday, July 27, 2009! So refresh our homepage in a couple of minutes!
IMPORTANT UPDATES:
Today (Sunday, July 26, 2009) is the last day to enter this giveaway. You must submit your entry before midnight tonight, entries after 11:59:59p.m. Central Standard Time/9:59:59p.m. Pacific Time/1:59:59a.m. Eastern Standard Time will be invalid and nulled for this giveaway.
Also, you MUST SUBMIT A VALID E-MAIL ADDRESS WHEN YOU COMMENT!
ANY COMMENT WITH AN INVALID E-MAIL ADDRESSES STARTING (Sunday, July 26, 2009 at 3:00:00a.m. Central Standard Time) WILL BE NULLED UNLESS YOU NOTIFY ONE OF US TO FIX THE ERROR.
IF YOU HAVE ALREADY SUBMITTED AN INVALID E-MAIL ADDRESS AT THE TIME OF COMMENTING FOR WHATEVER REASON, PLEASE E-MAIL ME AT:
alan@limitededitioniphone.com
Also, if you are not in the U.S., please check your time so there are no confusions.
We will end this giveaway regardless of whether you make a mistake and comment late due to you not realizing what your time/day it is compared to us here in the states.
Thank you all for entering the giveaway! Good luck everyone, stay tuned these next 24 hours for some important announcements (one of which includes the winners)?
Well everyone, its that time again, no not "that time" again lol, but its time for another giveaway!
You know how we do it here at LEI, we review a product, either Mike or I, and then we give it away to you guys just because we love you guys and gals!
This time, our giveaway is being sponsored by SpiritOfLogic (creators of iRealQuickSMS and iRealSMS)! They are supplying us with 10 licenses to their latest iRealQuickSMS application!
This is the iRealQuickSMS version that works on iPhone OS 3.0 (as well as on iPhone OS 2.x.x)!
Now, our giveaway will officially start on Monday, July 20, 2009 at 12:01am (Central Time), and will end on Sunday, July 27, 2009 at 11:59am (Central Time). We will not accept any entries after the Sunday date. The contest will start as soon as you can see this.
Again, our rules are so simple a caveman can do it:
•Leave a comment below. You can say something nice, you can say "I want it!", or even "I love you (Alan/Mike)!" if you feel the need. ?
•You may only enter this specific giveaway once. If you enter this giveaway more than once you'll be automatically disqualified. We have iPhone OS enabled robots, that not only kick some serious ass, but they also check to ensure fairness. In other words, be careful when commenting or our iBots will be very angry, and you won't like them when they're angry.
•Contest is open to anyone worldwide!
Winner will be chosen randomly.
•Enter a valid e-mail or else we will disqualify you.
Good luck to everyone, I will update this post if we have something important to say. Be sure to check us out next Monday to see the winners names, I will create a new post when we have the winners.
Remember to check out my review of iRealQuickSMS here:
http://limitededitioniphone.com/review-irealquicksms/