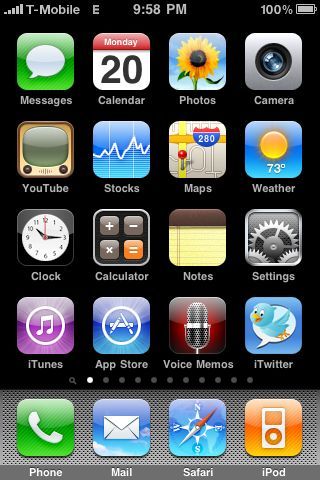 Yes, well here are are again! Its review time! Now, I love great software, so I have looked throughout the App Store and I have hand picked some great software to review that I think you will all love as well.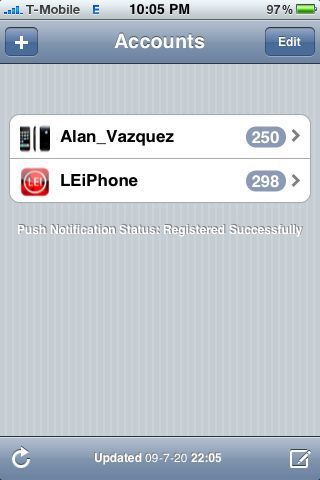 Well, this time, its iTwitter's turn. iTwitter is made by NibiruTech, LTD. Now, I love Twitter, and I can also see that most of you do as well. (judging by our personal & official Limited Edition iPhone Twitter accounts) So what better app than something that makes Twitter easy, right?
So I have been reviewing iTwitter for a few days now, and I love it! The feature that really got me interested was that it has push notification support for multiple twitter accounts!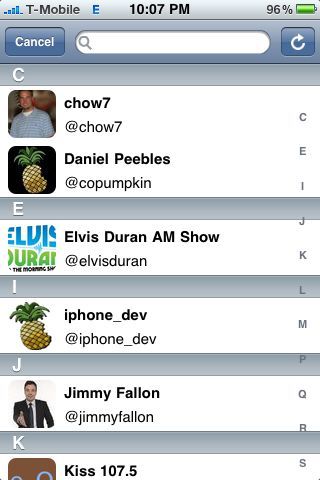 This app is also very feature packed. Cool features include:
• Landscape Is Available In Every Part Of The App
• It Has Full Address Book Integration
• They Have A Full Browser Integrated In
• It Also Caches Your Tweets So The App Loads Very Quickly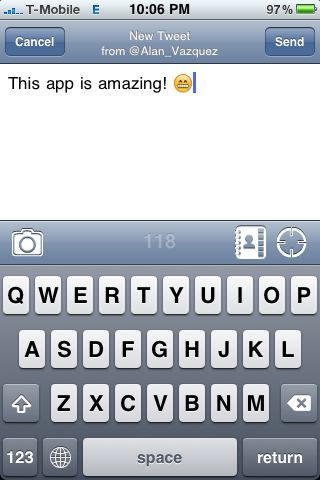 Also, the app is very well written. It is very snappy and does exactly what it advertises. In my opinion (Alan) this is one of the best Twitter clients on iTunes. It's available on the App Store for the low low price of 99 cents! Its well worth every penny!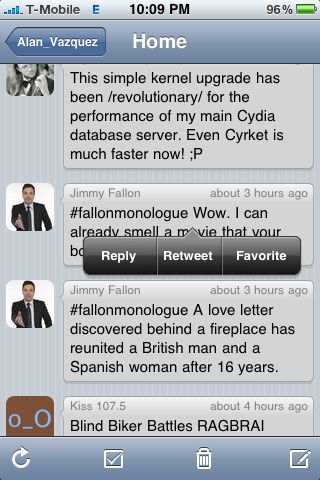 I enjoyed using this app, and I hope you do as well. I would like to say thanks to Kevin Yang for hooking us up with iTwitter! Now, I encourage you all to buy it!
Stay tuned here at Limited Edition iPhone for some cool things I'm going to announce starting next week…