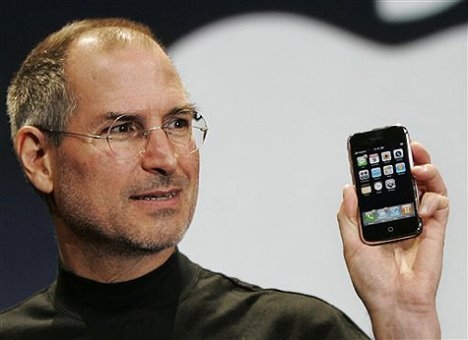 As most of you have been aware of is that Apple is consantly retalliating against jailbreaks with firmware updates. Well if you look back, 99% of the new firmware update's were to close back up the iPhone/iPod touch's filesystem, and preventing the installation of unauthorized 3rd party apps. Well, this new firmware (1.1.4) was strictly for buisness purposes.
This software update was not "Pave the way for the SDK", but to pave the way for more Europen iPhone launches.There has been one confirmed iPhone launch, and that is an iPhone launch in Ireland (O2) for March, but we have the capacity and the technology to hack the iPhone and the iPod touch for not only apps and patches, but for studies. There are many other confirmations that back up my discovery. (No, I wasn't the first to find this stuff out.) There will very likely be an iPhone launch in Austria (T-Mobile) sometime this year. Nothing was found for an Asia launch in the 1.1.4 update.
There were also some SMS fixes, some bluetooth fixes, and some Safari fixes. I have also discovered a little something embedded in the MobileStore.app, I have now gotten confirmation by other sources of my findings, I have discovered a .png for Videos in the Store.app. Yes, that's right! A Video Download PNG image, in the Mobile iTunes store!!! Amazing. I wonder if they will be selling not only music, but videos and maybe the new 3rd party apps from the SDK? Mabe? If you don't believe me, go into installer and install MobileFinder.app and Mobile Preview, go into Finder -> Settings and check everything except App launch and start from last place, go to MobileStore.app, and scroll down, and you'll see it!!You heard it/ read it here first people! Here at Limited Edition iPhone!!!
There might be more stuff out there but, for the most part it looks like this update didn't do much. Ziphone, iNdependance, and ipodtouchmaster's method work fine. This means that a) Thy didn't find the exploit that those methods previously mentioned used to jailbreak, unlock, and activate. or b) Apple has finally given up trying to lock us out and has given up because of the SDK (The SDK is set to launch on March 6th) is about to come out, and they believe that most of the jailbroken people will go to Apple for their apps. Well…? You decide. We can only speculate because, like always, one never knows what Apple will come out with/do next….Oh wait…..:)
Alan Vazquez – 03-01-08