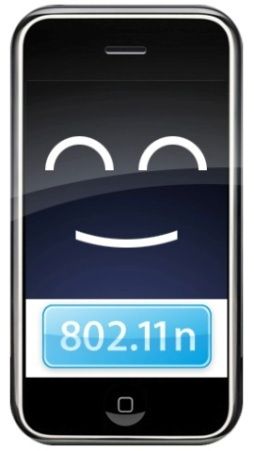 Hey guys, well firmware 3.0 beta fun just keeps on comming. This time, it seems that Apple has (yet again) left us some clues as to the next iPhone and iPod touch.
This time, we are going to talk about Wi-Fi chips! Yes boys and girls, there are references to a new broadcom low-power 802.11n compatible chip inside iPhone OS 3.0 beta 2.
This is important, now this has only been confirmed for the next generation of the iPod touch. This could also, theoretically, be applied to the next iPhone due to come out this summer.
Now power management is crucial with the next generation of iPhone and iPod touch, so Apple is placing a new chip into the next generation of iPod touch that is exclusively for power management. So expect to see Wi-Fi 802.11n to come to (at least) the iPod touch 3G (or G3, I'm not clear on the right term) to have 802.11n this fall.