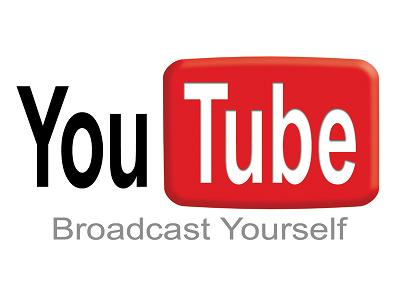 Alright guys, I am pleased to formally announce Limited Edition iPhone's "official" channel!!! Whooo! I have been working on a YouTube channel that would serve as a "LimitedEditioniPhone embedded flash video alternative for iPhone".
So I got this idea of making an "official" Limited Edition iPhone YouTube channel because to me it seemed that our readers who use their iPhone or iPod touch couldn't enjoy the content as much as they would have on their computers due to the missing "Flash plug-in" on the iPhone. So what better way to view videos on the iPhone and iPod touch (besides having a flash plug-in or an embedded MP4 file) than having the videos available on YouTube!
So anyways, YouTube is the way to go. Watching video on the site will now be more enjoyable on both the iPhone and iPod touch as well. I'll be switching from a "Vimeo" (for example) embedded video to a YouTube embedded video to take full advantage of the cool features and the light-weight design on the YouTube player.
Another reason that we decided to do this was because of the ability to connect to our readers in an easy to use setting. Aside from our web site, you will now be able to contact us on the YouTube channel to talk about certain videos or to get some additional help with tutorials.
Every video that is embedded or linked on Limited Edition iPhone (starting today) will be uploaded to the YouTube channel as well.
Now please don't take this as a Limited Edition iPhone alternative, but please take this as a Limited Edition iPhone video archive for videos that we embed or link to in our posts. LimitedEditioniPhone.com is still going to be the source for the latest news.
Aside from all of that, I just wanted to invite you to visit the new channel, subscribe, tell your friends about it, and when you've looked around and seen some of the 37+ videos that I've uploaded and made available on the iPhone and iPod touch, comment on the videos telling me what you think, and send me a message on YouTube/comment right here and tell us what you think about the new channel. Give us some feedback. We want to make this as good as it can possibly be.
If you have a cool/useful video that you have or have seen on the web that's Apple or iPhone/iPod touch related, give me a link and I'll upload it to the channel.
Please give us some feedback! We really want to hear from you! This is kind of a "beta" thing that we have here. We really do need to know if we should keep this or just drop it.
A few things to note; the most obvious thing that you'll notice is the fact that the channel is not "LimitedEditioniPhone". The reason for this is that somebody (for some reason) took that name. So I had to use my YouTube channel. Another thing to note is that it says that the channel was made in Jaunuary of 2008. This is true. I made the channel, but I never uploaded anything to it, so I decided to use my account for this. Why do I have the word "official" in quotes throughout this post? Well, because this is in beta right now and until we know what you guys think about this idea we won't know for sure as to what it's fate is as part of the Limited Edition iPhone family.
So one last thing is SUBSCRIBE SUBSCRIBE SUBSCRIBE! We need you to subscribe so that we know that you guys want this. Also subscribe so we know who all is going to the channel. I will be posting more videos as the days go by so that's just another reason to subscribe.
Alright guys! Thanks for sticking with us! We expect some big news to arrive in December so stay tuned here for all of the latest Limited Edition iPhone news!