UPDATE: Hey guys, Apple has now officially switched back to their old webpage at that link. So now it has the right price on it.
Alright guys, it's that time of year again, Black Friday, well, I was looking around at Apple's website, and I spotted something that I just could not resist telling you guys about. Look at this image: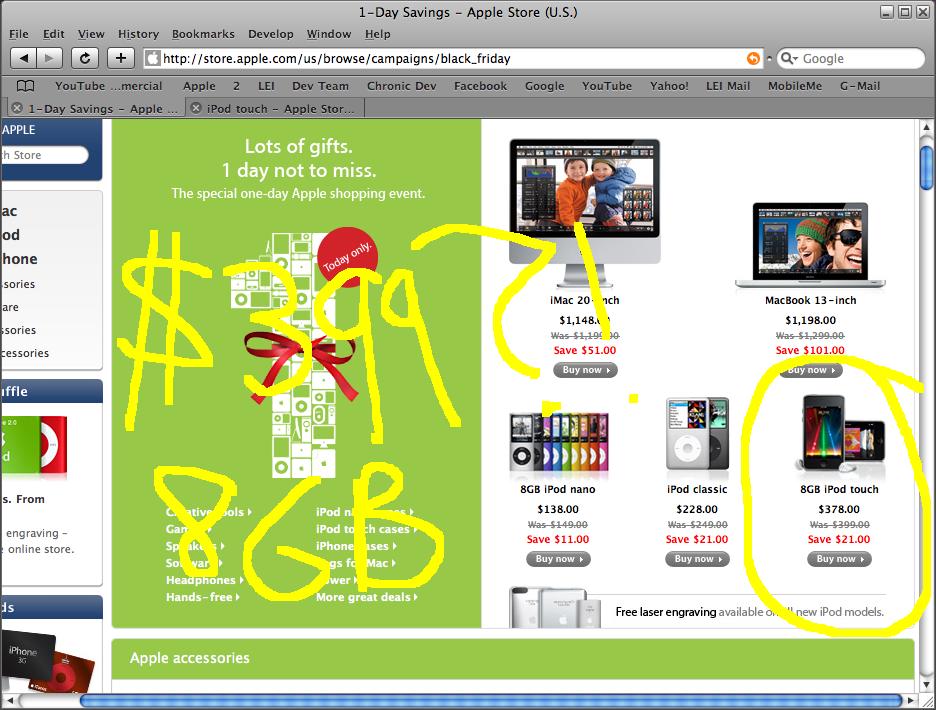 A huge mistake on Apple's part. $399 for an 8GB iPod touch? I think they mean $229 for an 8GB. (Or at least that's what I paid for mine on September 9th.) Anyways, this is really going to kill their iPod touch sales, now I was thinking and I was also thinking, what if this was intentional? Intentional you say? Well, if they see the iPod touch at this high of price, most people would say "Damn, buying an iPhone would be cheaper". Right? So, I hope that Apple will still have this up by the time you guys get to this, here's the link where I found this big error.
Happy Holidays, and happy shopping!