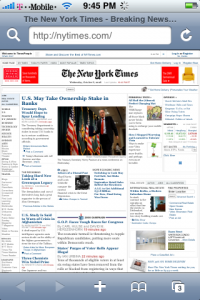 If you have a jailbroken iPhone you can block advertisments on your iPhone. All you have to do is SSH into your iPhone and replace the host file. Download the new host file here.
SSH into your iPhone and go to /etc
replace the host file with the new one you downloaded (keep a backup on your computer).
Reboot your iPhone or iPod Touch and start browsing sites without ads.
If you neeed help with SSH be sure to read this post.