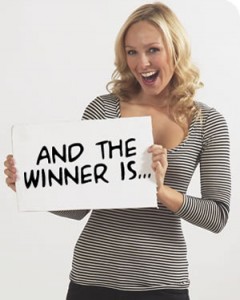 UPDATE 1: I have the winners! I have already e-mailed all of the winners, so check your inboxes and also your SPAM, sometimes my e-mail gets sent there. Look for alan@limitededitioniphone.com!
Congrats again!
NOTE: I did not order these in alphabetical order this time, look for your name and triple check.
5 Copies Of iLaunch (App Store)
1) Chewie:
2) Mychael
3) Andy
4) Eric
5) JumpShooter34
5 Copies Of ControlPad (App Store)
1) Perrah
2) Bling B
3) Mcmuffin
4) Jewfrobus
5) Alyssa
5 Copies Of MobileRSS (App Store)
1) Troy
2) truehybridx
3) pyrofallout
4) DC
5) DaeNeen
3 Licenses To MyWi (Cydia)
1) Taylor
2) Blueberry
3) Tommy
5 Licenses To iRealQuickSMS! (Cydia)
1) Joey Rivera
2) EsMaNdAu
3) Abdullah
4) Nick
5) Andrew
Its over folks! Our final "Month Of Giveaways" giveaway is over! Please stand by for the winners. Since I will have to choose 23 winners, please bear with me and allow me to have the winners as late as tomorrow morning.
So get some sleep and check back in the morning.
Congratulations in advance to all 23 of you future winners!