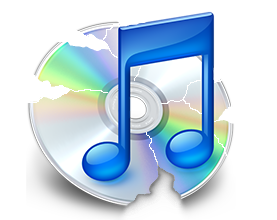 "What?" is what many of you are saying right now. Well yesterday, CNN Fortune said that Apple was considering, yes actually considering, shutting down the iTunes Music Store. Now what's with these statements that sound like nonsense? Well, the Copyright Royalty Board in Washington D.C. was expected to rule today, on a request by the National Music Publishers' Association, to increase royalty rates on purchased songs from online music retailers such as Apple and iTunes. Now how bad could this be? Well consider this, now they are getting 9.0 cents of royalty rates, for every song that is bought from iTunes, Amazon, Walmart, and such, well the National Music Publishers' Association, wanted to raise them to, get this, 15 cents per track! That is a 66% increase! This is unheard of. Well, what's 6 cents more royalty? Well, that would mean, no more 99 cent downloads off of iTunes, it would be about $1.05+ so that Apple could continue to get any revenue from the iTunes store.
Well, Eddy Cue, Vice President of iTunes, has said "Apple has repeatedly made it clear that it is in this business to make money, and most likely would not continue to operate the iTunes Music Store if it were no longer possible to do so profitably" Also, keep in mind that Apple is expected to sell 2.4 BILLION, yes BILLION, songs by this years' end. That is to say that, by the end of the year Apple is expected to have an 85% market share!
Now, if the National Music Publishers' Association would have gotten their way, they would have disturbed a huge market. Imagine getting a 404 when you clicked on the "iTunes Store" section in iTunes. Now, that may or may not sound horrible to you, but the digital music market would collapse, if the United State's largest distributor of digital music were to shut down. This would create even more chaos, than there already is on Wall Street.
As of now, it all seems great for Apple, in the iTunes Store anyways. Now, if you don't know, The Digital Media Association, which represents Apple Inc., is actually trying to lower rates to 4.8 cents per track, or as to say a 6.0% "applicable revenue". Now why does Apple want to lower rates to 4.8 cents per song? Well, can you blame them? They make absolutely no income on iPod sales. None, nada, zilch, this is reason enough for wanting lower rates on a per song basis.
Well, today the Copyright Royalty Board ruled that rates would stay roughly the same. They close today at 9.1 cents per song or royalty rates. (On a side note, Apple pays 70 cents per song to the record companies and such) Well, this doesn't seem like such a surprise. If I were them, I wouldn't want to anger the 85% market share holder in times like this either. Apple, The Digital Media Association, The National Music Publishers' Association, and other online music stores were contacted this morning by the three member board that sets statuary copyright licenses, stating that the royalty rates would continue to be 9.1 cents per song.