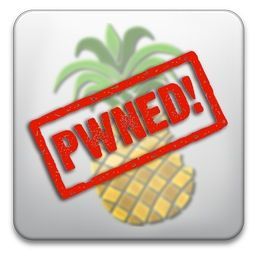 Hey everyone, this is great news. As Mike had previously reported, GeoHot had found that the iPhone 3G S can be jailbroken. Well, it seems I have just recieved confirmation form the iPhone Dev Team that this is true, but in a way GeoHot had not specified.
It seems that the iPod touch 2G 2Kpwn exploit is still in the iPhone 3G S to jailbreak and the ultrasn0w exploit also lives on to unlock the 04.26.08 baseband! This is great news! It seems that Apple foolishly stopped working on the iPhone 3G S' bootrom in August of 2008! AUGUST!

This gives you a general idea of how Apple works. They should be working on the 4th and 5th gen iPhones right now, as well as the next 2 iPod touch models, and some new stuff that we have yet to see…
Also, it also tells you how confident Apple was that they had killed the Pwnage 2.0 method of jailbreaking. I am almost certain that the new iPod3,1 model will not have this bootrom exploit, so we may not see a jailbreak for the iPod touch 3rd gen or beyond.
So there you have it. If you want an iPhone 3G S, go ahead and buy it, you have nothing to worry about (jailbreak wise) but unlock wise, I suggest buying the iPhone 3G S as soon as possible. I say Apple may release a new update (and baseband update) in the next 2-3 weeks. I am almost sure of it.
Now, keep in mind, the iPhone 3G S does have major hardware differences with the iPhone 3G and iPhone 1st gen. It will take some time to modify and update redsn0w and the Pwnage Tool for the iPhone 3G S.
This was just some breaking news we had for you guys the very early morning (1:30am) to let you know that everything is fine and a tool should be released soon. The fundamentals are there for the taking, an exploitable bootrom and baseband. Now, on one final note, I would like to advise every iPhone 3G S (and unlocked iPhone 3G user) to not, and I repeat, not update to any upcomming 3.x.x firmware update. This will most likely kill ultrasn0w forever.
The ultrasn0w unlock was only found due to a stroke of blind luck. Don't count on this happening for all future baseband updates.