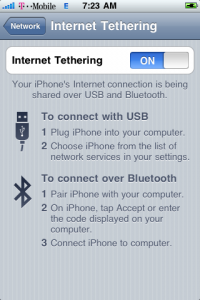 So Tethering is not included in the 3.0 firmware for the iPhone 3G from the start. You need to do a few simple things to enable it.
From your iPhone visit the site: help.benm.at
Go to Tethering & Internet Settings.
Click where it says Mobileconfigs download >
Choose USA.
Choose T-Mobile.
Then click Install.
You should now have the tethering option when you go to Settings->General->Network
It should also configure MMS for you as well! (note mms does not work on the 2G iPhone unless you get ActivateMMS2G from Cydia.)