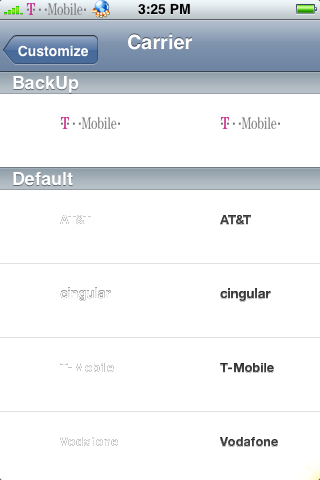 I have T-Mobile and Customize.app would not change my carrier logo to the custom icons I wanted. I have edited the customize.app so that it works with T-Mobile. You can download the file Chooser view. You will need to ssh the file to root/applications/customize.app/settings and replace the chooserViews.plist. You will then be able to change carrier logs with customize if you are using T-Mobile.
If you have a different carrier: open up chooserViews.plist and edit wherever it says TMOBILE and change it to your carrier. It should be 2 files that you edit.
You May also want to go into var/root/Library/Customize/CarrierImages/BackUp and put your default carrier logos there.