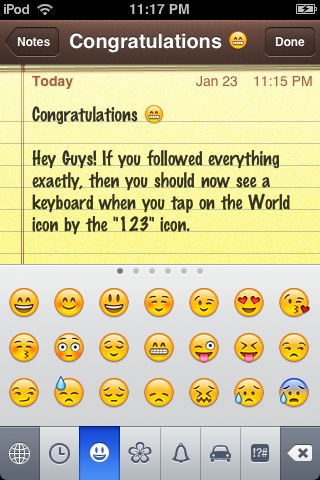 Hey guys! Well, I was truly jealous of you guys. You all (non- iPod touch 2G users) all had a way to enable emoji on your iPhone's and iPod touch 1G. Well, as you all know, I have an iPod touch 2G, and a jailbreak isn't out (to the general public) so I'm here with a "non-jailbroken" iPod touch 2G. I recently got one of my friend's iPod touch 1G and I jailbroke it for him, and I starting installing some stuff (which includes the Emoji package in Cydia) and I got to wondering "I wonder if I can manage to enable emoji on my iPod without a jailbreak", so I figured "that is impossible, Apple wouldn't slip up on a bug or a secret way of doing it, right?" WRONG!
There actually is a way to enable emoji on your iPod touch 2Gs! (I say iPod touch 2Gs, because everyone else has a way to do this automatically) I am going to explain the method as clear as possible. A few things to take note of before starting this, the first is that this will cost you $.99 on the App Store. It is a worthy investment if you want some emoji action! The second is that you must be on Wi-Fi for this to work right. (You don't need to be on Wi-Fi to have emoji work after you have done this), and the final thing is that the emoji icons will work in every single application!
(Please note that I have embedded the link to download the application into the images. So just click/tap on the images to launch the App Store)
So let's get started: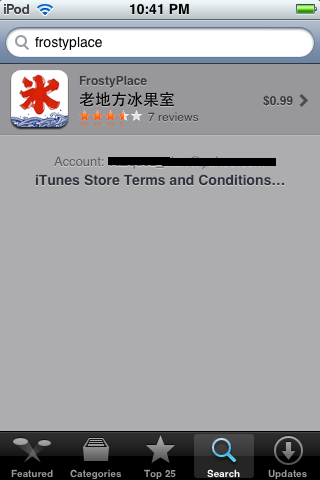 You first have to tap on the "App Store" icon on your home screen. Then tap on the "Search" tab, and search for "frostyplace", this is what should come up. Then tap on it.
(Or click the image to open the application via a special link)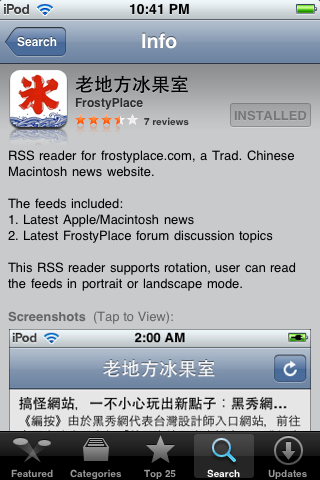 Then purchase the application. (Remember, it is only $.99) and let it download and install. (This took me 3 seconds to fully install)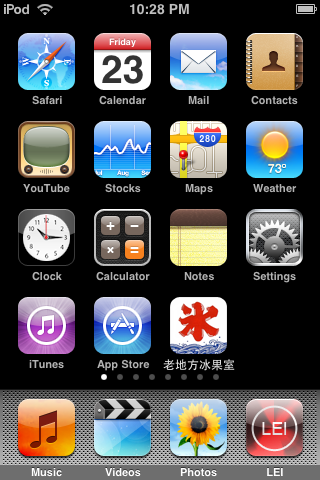 Now you should see this after you have installed the application. Now tap on the application. (This is what's going to be crucial for this to work)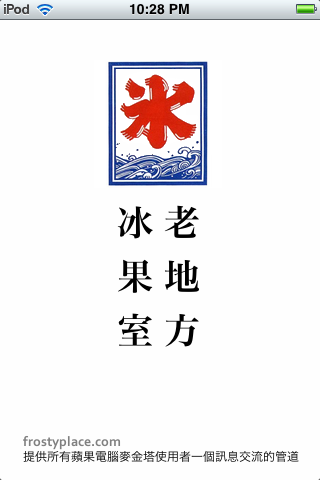 Now this screen will pop up. (It takes about 5 seconds for the app to load)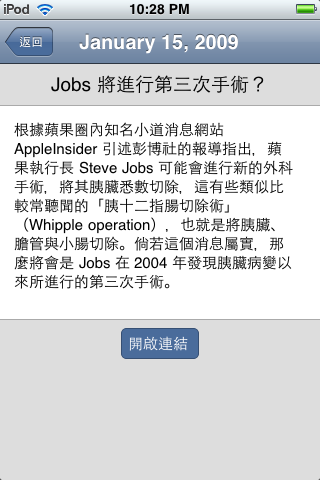 Now, this application is a Japanese RSS reader. So you will see a lot of articles pop up. Start tapping on some of them. Tap on a few on the top, then a few in the middle, then scroll all the way down, and tap on a few on the bottom. This is to activate the emoji keyboard.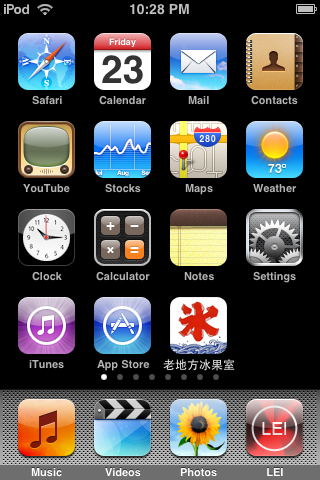 Now click your home button. Now tap on the Settings icon on your home screen.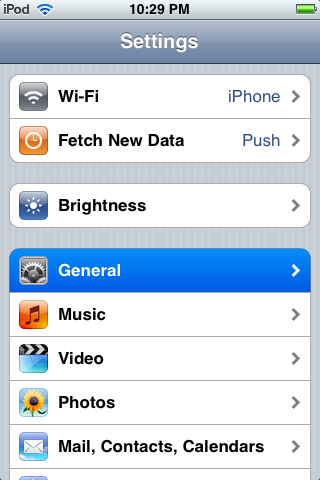 Now tap on "General"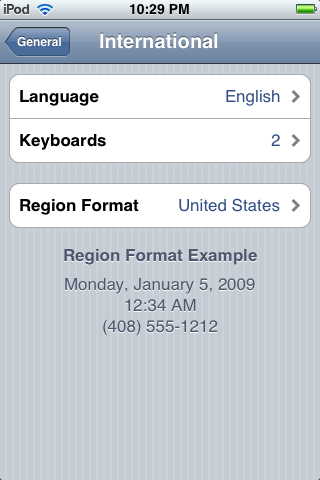 Now tap on International.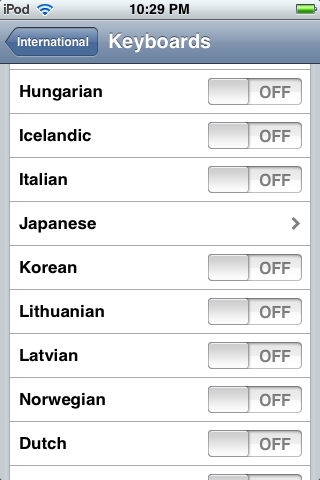 Now tap on "Keyboards" and scroll down until you see "Japanese"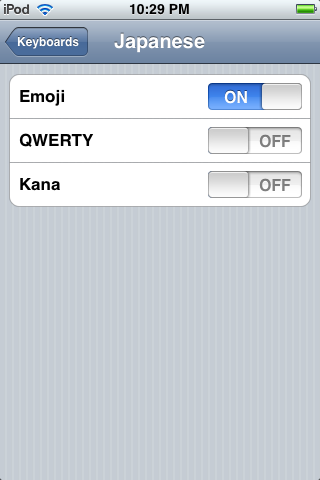 Now you should see an "Emoji" option. Turn it on, and you're set! If you don't see this even if you have done it exactly, then go back into the app that you just bought, and keep tapping on some random articles, then check back to the Japanese Keyboard section. It took me just 2 tries to get it 100% working.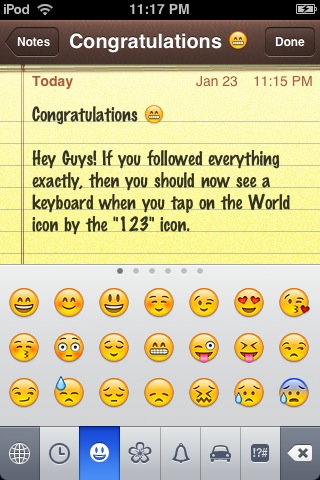 Now you can use Emoji system wide! In any application! So enjoy it! You now have tons of these little icons to play around with!