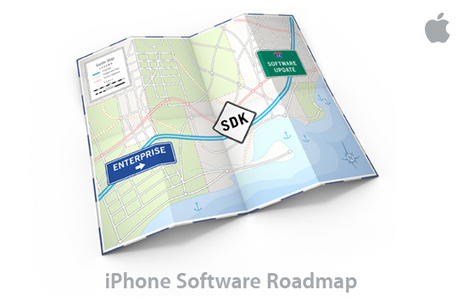 iPhone software updates, iPod software updates, and possible iPhone launches. What do these thing have in common…? Leaks. This one is no different, apparently iLounge has reported that they have gotten a first look at the iPhone SDK. This report was released on February 29th. They have apparently discovered some restrictions, development road blocks, distribution, and selling methods. Let's start with the bad news, the restrictions.
One restriction is that developers will not have the chance/authority to use the iPhone/iPod touch's famous 30 pin dock connector. The reasons are still unknown about why we can't. The second and biggest restriction of all is that Apple has the final word. That means that they can reject your app if, for whatever reason that may be, they don't like it. Harsh! This places developers in a tight box for developing their apps.
One Gizmodo reader has summarized the restrictions to this quote "Apple COO Quote "Developers will only be limited by their imaginations" Well it seems that their imaginations will be restricted by Apple". Well said. Now let's look at what the developers can use. They can use any hardware on the iPhone that is already there. This includes Wi-Fi and Camera. As well as the phone itself. Also any software inside the iPhone can also be used.
Now let's look at distribution. As all of you have guessed, Apple will be using iTunes to sell applications. No surprise there, but what about the iTunes Wi-Fi store? I have said this before and as the date nears, my speculation seems more like a reality. I have also said that mabe video downloads on the Wi-Fi store will be availble. We will just have to wait and see.
As for pricing, no specific prices has been leaked but expect to pay from $.99 to $5. It has also been leaked that developers can choose to sell their app or give it away for free. Also developers that give their apps for free, will not have the restrictions previously mentioned. Let's hope iLounge is not like Tinycode.
Alan Vazquez – 03-01-08