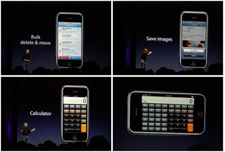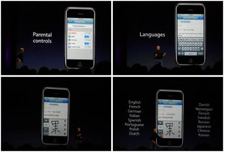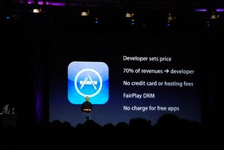 *Contact Search
*Full iWork document support
*Full Support for Microsoft Office documents.
*Bulk delete messages
*Save images to Camera Roll
*Scientific Calculator
*Extended language support
*Handwriting recognition for Japonese and Chinese
Firmware 2.0 will be available for free for all iPhone customers. The update will be $9.99 for iPod touch customers. The update will ship in early July.
-Alan Vazquez