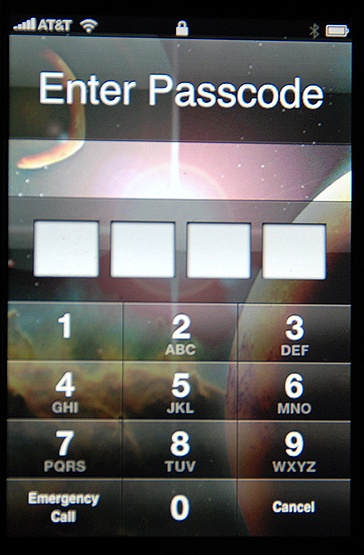 With firmware 2.0.2 you data may no longer be save if you have users in your favorite list and you double tap home button set to favorites, all while using a pass code to lock your phone.
Here's how it works:
1. You'll have to have some contacts set up with Favorites. If you don't have any favorites, looks like you'll be OK.2. Each contact setup as a Favorite would likely have an address, phone, email and possibly a link to their website.
3. Open the phone, and on the pass code screen click "Emergency Call"
4. Double-tap the Home button
5. You now have access to the favorites. Clicking the blue arrow will take you to the contact info. Depending on what that contact has (email, website, etc.) you can access the corresponding applications, free of the concerns of pass code protections.
-Thanks TUAW