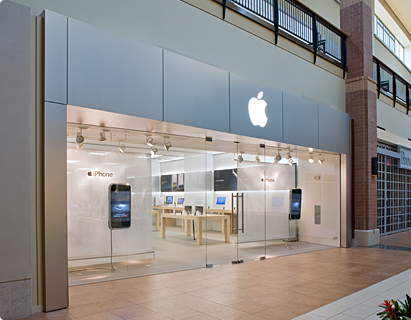 Hey everyone, this is just more proof that Apple is getting ready to launch a new iPhone. It seems that this is just another step from Apple to clear out inventory for the new model.
Before, you could only order an iPhone 3G on AT&T's online store, but now, Apple is also allowing you to order one. Now, you must still get a 2 year contract with AT&T, and you still have to go pick it up at your local Apple store.
Just another little clue that Apple has left us with.
(The picture above is West Des Moines Apple Store at the Jordan Creek Town Center!)