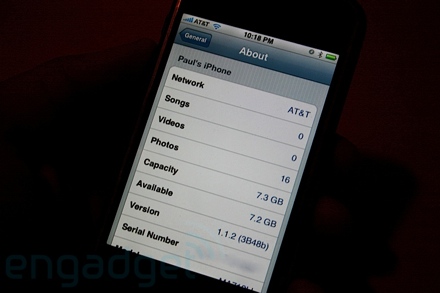 Apple has officially released the 1.1.2 firmware which has broken jailbreakme.com and other Tiff Exploits. Many of you are asking is this update worth upgrading to? At the moment no, unless you want support for international keyboard.The *#307# trick still works that lets you access Safari from an unactivated iPhone with only emergency dialing capabilities.
Some people are reporting that their iPhone is "much faster now." Hopefully Apple made some performance tweaks in this update.
At the moment their is no way to jailbreak a 1.1.2 iPhone but this could change soon as the iPod Touch has already been jailbroken before its official firmware 1.1.2 was released.
You can download the ipsw file directly from Apple or upgrade in iTunes. The documentation is located here. If you do not see the update in iTunes yet you can manually download the ipsw file and do an option upgrade in iTunes.
I would recommend that you hold off updating until an official jailbreak is released. The Dev Team is working hard and will hopefully have one soon.