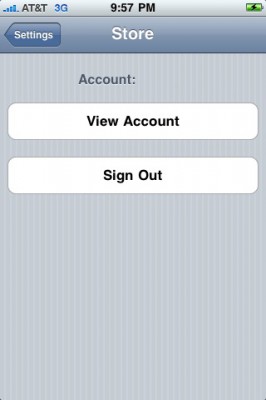 Yes everyone, just like clockwork, Apple has given us a new beta to play around with. I think that they are even more serious about having a developer only beta. You must now have the new iTunes 8.2 pre-release to activate iPhone OS beta 4. We will keep you all updated once we get this beta all loaded up sometime this (or early next week).
So far, the only difference that has been discovered is the "Store" option. It now has stuff in it! It will allow you to "View Account" or "Log Out" (also perhaps "Log In" we haven't gotten confirmation, but it would make sense)
So stay tuned for more beta 4 lovin!