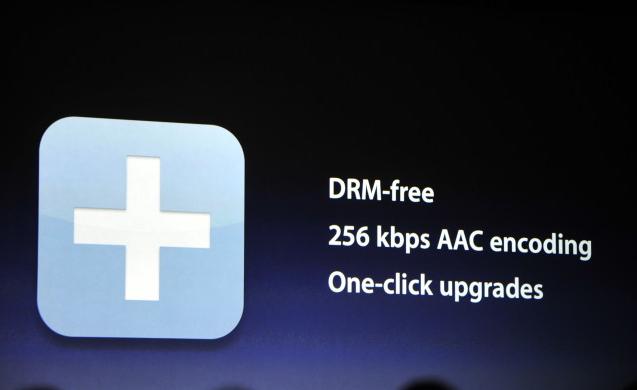 Hey guys, here is another rumor that is 100% true. Apple has been working with the major record companies and they will now offer DRM-Free Tracks! This has been a major request by customers. So starting today, 8 million songs will now be DRM-Free! By the end of Apple's 1st fiscal quarter in 2009, 10 million songs will be DRM-Free!
These will be in AAC 256kb encoding. This is higher quality than what is on iTunes today.
Prices will now be different. The prices will either be:
* $0.99
* $0.69
* $1.29
This will depend on how the music labels offer music. (Expect hit songs to be $1.29, then lower price)
And you can upgrade your entire existing library with iTunes Plus music!