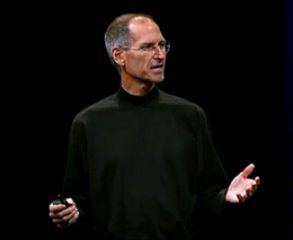 Alright guys, this one is a "leak" from multiple sources. I have recieved word that Steve Jobs will return to Apple Inc. on June 8th! This date is close to when WWDC will take place. (Which makes this credible).
As you may recall, Steve said that he would return to Apple at the "end of June". He also said "I look forward to seeing you all this summer". Now, what is the only possible Apple event for this summer? WWDC 2009! More digging around bring up a couple of interesting points, such as WWDC 2008, This was on June 8th, Steve Jobs said Snow Leopard (Mac OS X 10.6) would be done in "about a year" so we could possibly see that there as well.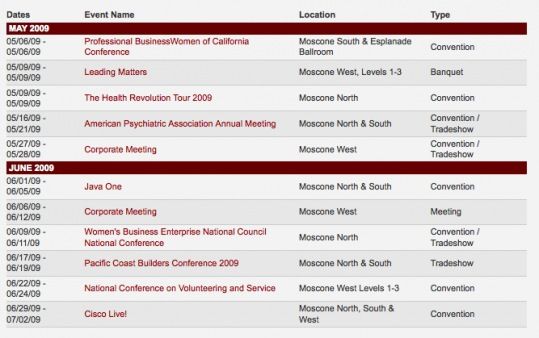 More information from my sources brought to me the image above, this is the Moscone Event Center's bookings. So what do we see here? Well, Moscone West is booked the entire second week of June for a "corporate meeting." Who else but Apple would reserve that big a block of time and try to cover their tracks?
Steve Jobs is not likely to leave the honor of introducing the 6th major update of Mac OS X (Or new iPhone) to Tim Cook or Phil Schiller, right?
So if Steve Jobs has really recovered, I hope to see him at Moscone West's main auditorium stage at 9 a.m. sharp Pacific Daylight Time at (the yet to be officially announced) WWDC 2009.