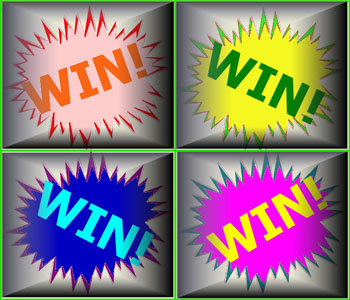 Its that time of year again! We have some great prizes to give away for this Christmas Contest. This year's Christmas Contest is sponsored by iRealSMS, DoApp, MagicTap, RipDev, and More.
iRealSMS has provided 10 licenses for a replacement SMS application that lets you type in landscape mode and offers many more handy features. You can read the full review here!
DoApp is providing 5 licenses for their React game and 5 license for their Punch-O-Meter application. You can read our full review React here!
MagicTap has provided us with 5 Licenses to their Fake Calls application. Ever been stuck in a meeting or in a bad situation that you really want to get out of? Fake Calls lets you set a time to have your phone or iPod Touch call you to get you out of that situation. You can read more about Fake Calls here!
RipDev has already sponsored a contest here before and they are doing it again with 5 copies of their customization tool, Kate, which was previously called caterpillar. You can read our full review of Kate here!
Last but not least, More has supplied us with a few of their Noel Christmas cases. More details will be available as soon as our review is up. In the mean time please read the instructions below and good luck to you all!
Entering this contest is easy and the rules are fairly simple. All you have to do is:
*Leave a comment below. You can say something nice or just say "I want it!".
*You may only enter this giveaway once. If you enter this giveaway more than once you'll be automatically disqualified. We have robots that check to ensure fairness. In other words, be careful when commenting!
*You will have an opportunity to win one of each of the prizes but can only win one prize. As soon as you win a prize you will not be eligible to win any of the prizes thereafter.

*Contest is open to anyone worldwide!
*Winners will be chosen randomly.
Good Luck! We will announce the winners on December 25th.