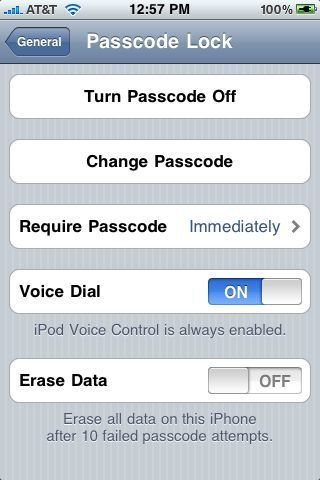 Wow guys, Apple is really getting sloppy with their firmware. I found a reference to voice control on my iPhone 3G! Now you can find this as well. I am not sure you can find it on the iPhone 2G.
I just found this bug in the passcode lock. I never use this or else I would have found it already. Look at the image. So we can assume one of two things. Apple screwed up (most possible) or Apple will have voice control on the iPhone 3G later as a paid update. I would most likely get that update because I was looking forward to voice control since I had the 3.0 betas.
So there you go guys. Just another prime example at how Apple messes up.