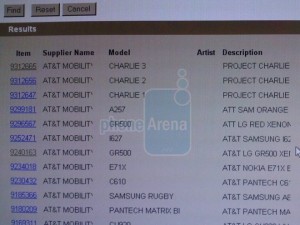 Hey, well some interesting things have showed up on Best Buy's inventory lists this weekend. The names "Charlie 1, Charlie 2, and even a Charlie 3" have showed up. They are all classified as "PROJECT CHARLIE".
Now some people who are allegedly under a strict Apple NDA have revealed something interesting. They claim that shortly after the iPhone 3G was launched, Apple was already done developing the next iPhone. They also state that the name was "Project Charlie".
They also state that right after "Charlie" was done, they started working on "Charlie 2", and eventually "Charlie 3".
So according to the "NDA bound sources" this is just Best Buy's way of conceiling Apple's next iPhones. We will see…
Image courtesy of PhoneArena.