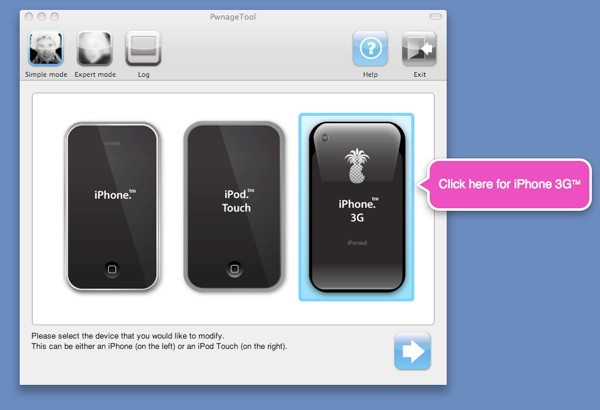 The iPhone Dev Team has finally released Pwnage Tool 2.0, an application that let you jailbreak and unlock your iPhone on a mac. Currently it will jailbreak and unlock all 2G iPhones with the 2.0 firmware. It will also jailbreak 2.0 for the iPod Touch and 3G iPhone, but will not unlock the 3G iPhone yet. The Dev Team does not feel ready to implement an unlock for the 3G iPhone yet.
After testing 2.0 out, I have personally experienced a few problems with 2.0. It should not have been released with this many bugs. Hopefully they will release firmware 2.0.1 soon and it will be compatible with PwnageTool 2.0
You can download PwanageTool 2.0 here:
If you get Error 1600 from iTunes (or if you see in your log a failure to prepare x12220000_4_Recovery.ipsw), try: mkdir ~/Library/iTunes/"Device Support" ; if that directory already exists, remove any files in it. Then re-run PwnageTool.