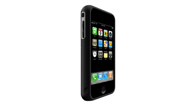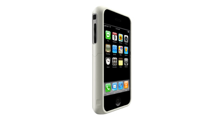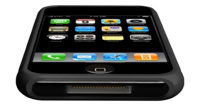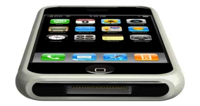 I had the pleasure to review a very durable and eco-friendly case that was made for the iPhone by Agent 18. This case is very light weight but packs a punch, but not to the environment. It has a simple 2 piece slide off design that makes this very simple to start protecting your iPhone. I have had nothing but success with this case, and it fits snugly around your iPhone for maximum protection. In addition adding more style and taste by touting the cases sleek and elegant design.
The EcoSheild was designed to give you the security of having a case and the comfort of easy access to all of your hardware based controls on your iPhone, such as the volume controls, ringer on/off, sleep/wake button, and your headphone jack. The EcoSheild also has no impact on your access to the 3.5 inch touch screen. To me this case is also a must have because of it's ability to stay on your iPhone and allow you to also sync your iPhone with iTunes or charge it, due to the exposed dock connector. This case also doesn't affect, in any way, your sound quality or how your friends and family hear your voice through the mic.
Built to "Protect and Conserve" this is a must have for every iPhone owner, or anyone that has an iPhone and cares about what happens to the environment. Agent 18's EcoSheild comes in two different colors. They come in black or natural (natural is currently out-of-stock), and come at the low price of just $29.95 at Agent 18's online store. It's packaging even is eco-friendly. It is made by recycled plastics. By using modern engineering and intelligent design, Agent 18 brings it's EcoSheild to the iPhone. I give EcoSheild two thumbs way up, and encourage each and everyone to purchase one.
-Alan Vazquez