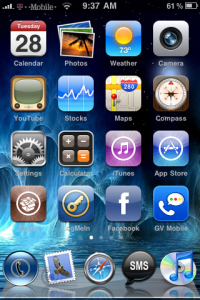 There are many advantages that out way the disadvantages of jailbreaking you iPhone. Below is a list of 10 reasons to jailbreak your iPhone.
iRealQuickSMS -The most useful app of all that Apple definitely needs to implement into their next firmware. Lets you reply to a text within an application. This is a huge time saver.
Backgrounder -The closest thing we have to multitasking. Lets you run applications in the background. Perfect for music apps like Pandora and iHeartRadio.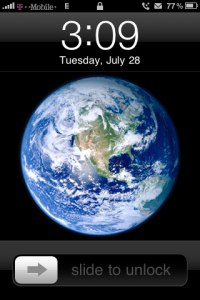 Notifier -Notifications for Email, SMS, MMS, and Missed Calls on the taskbar. Viewable from the lock screen, so you do not have to slide to unlock to see if you have email, text, or a missed call.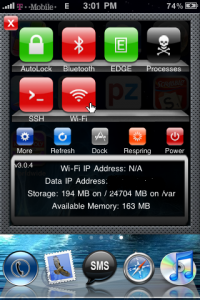 SBSettings -Offers the quickest way to access important settings such as turning on and off 3G, Wifi, Edge, Bluetooth, etc. it is also a hand memory manager. You can kill processes and free up memory with a touch of a button.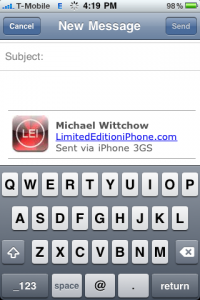 Custom CSS Mail Signatures -Create a lot nicer mail signatures than the default Set from my iPhone.
ActivateMMS2G -Enables MMS on the first iPhone (iPhone 2G).
Winterboard and Themes -Fully customize the look of your iPhone with custom icons and backgrounds.
3G Unrestrictor -Tricks your iPhone into thinking that it is on a wifi network so you can use 3G or edge without restrictions. This lets you use Skype over 3G and also download files larger than 10MB on the AppStore.
OpenSSH -Full file system access lets you manage all of the files on your iPhone using a simple application like Transmit (mac) or Winscp (windows).
Unapproved AppStore Apps -Jailbreaking your iPhone gives you access to Cydia, an AppStore alternative. All the apps that Apple does not allow into the AppStore have the ability to be released in Cydia. With the recent rejection of Google Voice apps from Apple's official AppStore, Cydia gives jailbroken iPhone users a chance to use those Apps. GVMobile was recently released in Cydia because of this very reason. They did not want all of their hard work go to waste.
All of these applications can be found on Cydia. Cydia is added by default when you jailbreak your iPhone. Hopefully we will see some of these features implemented by Apple in an updated firmware. Some of these we will never see and this is why jailbreaking your iPhone is worth it even though Apple does not allow it. If you bring your jailbroken iPhone into the Apple Store, Apple will void your warranty. Since a restore in iTunes completely eliminates the jailbreak, make sure you do a full restore before you bring your iPhone into the Apple Store.