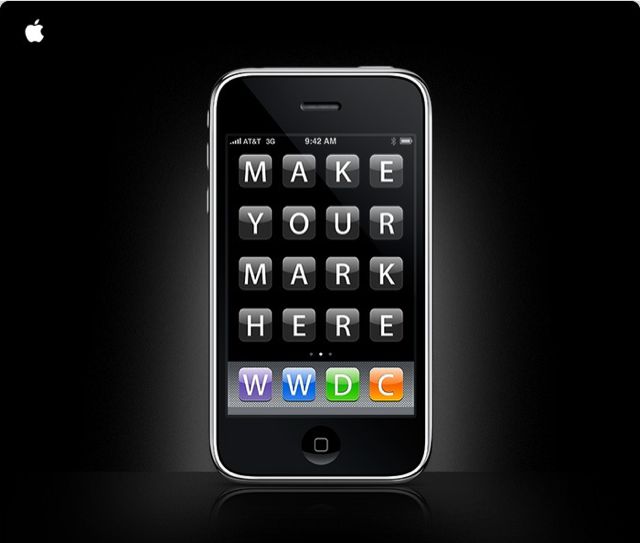 Hey guys, I have recieved e-mail confirmation from Apple this morning. It's official, WWDC 2009 will be on June 8. If you recall, I leaked that WWDC 2009, and possibly Steve Jobs' return to Apple!
Now, this confirmation is straight from Apple, so buy your tickets now, because they are cheap right now and they will be gone in the next few days.
I suspect that WWDC 2009 will be all about the iPhone. The image above is from our invitation to the event. So judging by the image, I think my theory is very possible! ?
We will have WWDC 2009 coverage here at Limited Edition iPhone, so please stick with us and tell your friends because I think that we are in for one hell of a ride!