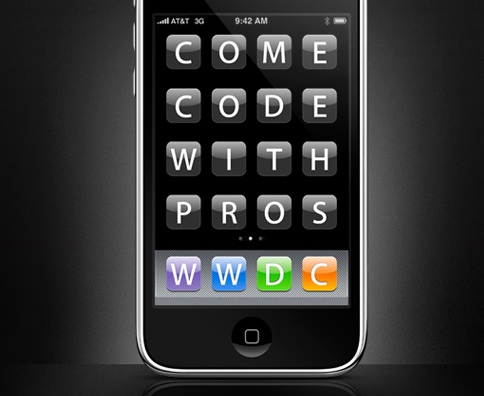 You hear right. Steve Jobs will not be delivering the WWDC 2009 Apple keynote address on June 8th. This is a big disappointment. Apple stock plunged after Apple released this press release.
So what does this mean? Well, honestly, nothing. Steve said that he would be back "at the end of June", we were all looking forward to seeing him make a fast recovery and showing up earlier than he had said, sadly, this never became a reality.
Instead, Phil Shiller is going to give the keynote another go.
So what is this "no iPhone" business? Well, it seems that some Apple analysts are suggesting that there will be no new iPhone at WWDC, but rather at a new Apple event (after Steve returns) dedicated to the launch a new family of iPhones.
Analysts are also saying that WWDC 2009 will only consist of the introduction of Mac OS X Snow Leopard and iPhone OS 3.0 release.
This would make sense as having Phil Shiller introduce Steve's next multi-touch baby wouldn't be a great thing. Apple needs Steve to announce it so that everybody will get excited for it.
Now, I still do not believe this. All signs have pointed to a new iPhone being introduced at WWDC 2009 since Apple's iPhone OS 3.0 software event. So why would anyone say something as illogical as this? I'm not really sure what the hell they are thinking, they obviously don't snoop around in the iPhone OS at all…