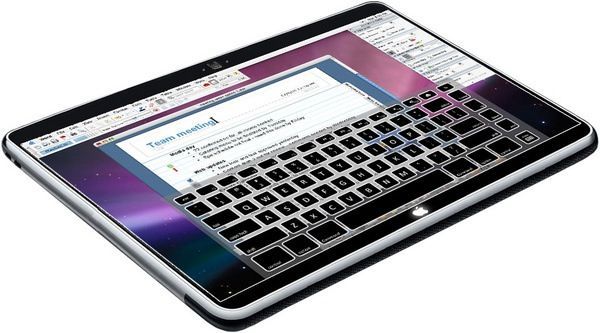 Well, this seems very credible. It seems as thought the Financial Times has confirmed an iPhone OS enabled tablet computer for Apple's annual Let's Rock iPod event.
So why release it then? Well, apparently it will have some new iTunes features on it.
Apple has reportedly been working with EMI, SonyMusic, Warner Music and Universal Music Group on a project Apple dubbed "Project Cocktail".
Now, this won't be like the iPhone OS that we all use on our iPhones (currently), this will be a full featured (less stripped down) version of Mac OS X Snow Leopard.
They also say that this product will be revolutionary for the music/video/audiobook industries! I am excited!
Other rumos indicate that it will be priced between a high end iPhone 3G S and the cheapest plastic Macbook.
Also, people familiar with the subject (internally) suggest that the new product will overtake the name "Macbook" and eliminate the current white plastic notebook.
iPhone OS 3.1 is expected to drop at Apple's annual Let's Rock iPod event.
So we will just have to wait for September and see…