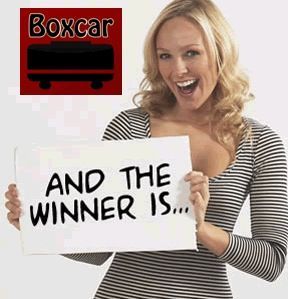 IMPORTANT UPDATE 2:
You guys now have an ultimatum because we absolutely need to get everyone their licenses. If I do not recieve your e-mail containing your serial number before Wednesday, July 29, 2009 at 11:59p.m. I will have to give your prizes to someone else.
Please hurry. Time is running out.
IMPORTANT UPDATE 1:
I have the winners and I have emailed them accordingly.
Congratulations to the following (I have alphabetically ordered these):
Aditya Nilangeker
Chris
DC
EsMaNdAu
iBlackguy
James Shupner
Jeremy
RT
Swarren08
truehybridx
Check your inbox and sometimes it can even be in your spam. So check it as soon as you can! If you haven't recieved anything, email me at:
alan@limitededitioniphone.com
and I'll take note of it and fix it.
Congratulations again! Also, enter our latest giveaway as well! Go to our homepage and sign up now! Even if you have entered this giveaway and won/lost you still qualify for the next giveaway!
Well guys, those of you who have entered, than you very much for doing so! If you are seeing this, our iRealQuickSMS giveaway is over!
I also have a request for all of you. Please retrieve your iPhone's serial number. Double, tripple, quadruple check it. If it is not the exact serial number as your iPhone, the iRealQuickSMS license WILL NOT work. I repeat, make sure you copy down the iPhone's serial number( that you want iRealQuickSMS on).
Once again, thank you for entering! Good luck!