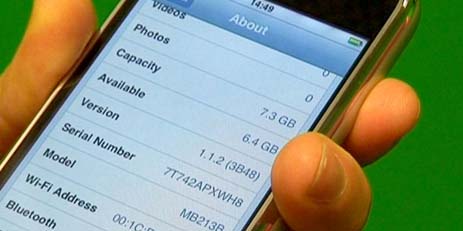 This method is for Out Of The Box 1.1.1 firmwares or below. It is not possible to unlock a phone that shipped with 1.1.2 at the moment as the bootloader has changed. The Dev Team is working on a fix as we speak.
For those of you who have a OTB 1.1.1 and jailbroke with jailbreakme.com and ran anysim1.1, please follow the guide below.

Remember, this works IF you currently have a 1.1.1 phone unlocked. If you already updated to 1.1.2 and downgraded to 1.1.1, this will not work because your baseband is 4.02.xx and not 4.01.xx
First dock and sync your iPhone one last time you you don't loose anything.
undock and get ready.
1. run oktoPrep on the iPhone from installer.
2. Dock your iPhone and update to 1.1.2 -Make sure that you click update and not restore. If you select restore it will wipe out oktoPrep. After the update your phone will be in restore mode leave it and now use the jailbreak 1.1.2 windows.bat file
3. jailbreak using 1.1.2 jailbreak. you can download the jailbreak app here http://conceitedsoftware.com/iphone/1.1.2-jailbreak.zip
4. use installer add add a new source called http://limitededitioniphone.com/lei.xml and download anySIM 1.2.1u
5. Reboot the phone and turn on the AIRPLANE mode (this is important so that it won't crash summerboard when unlocking is running)
6. run anySIM 1.2.1u
6. install iWorld, Skip this if you live in USA
your done…
dock and sync you iPhone, it should restore from backup your settings
go to settings, about, verify you don't see the 300mb problem
verify, does Summboard work? hint always keep dim wallpaper turned off.
verify can you make and receive calls
verify can you sms and receive sms
verify can you email and get emails
lastly verify your Edge settings remain..if they don't, download the EDGE settings fix from installer.
-Thanks to a combination of people from Hackint0sh