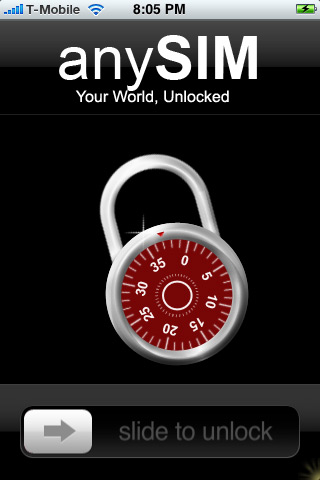 Use this ONLY if you have a BRAND NEW iPhone Firmware 1.1.1 or a virginized 1.1.1 iPhone
Text in red means you use WinSCP for that step, text in blue means you use Putty Download one zip file containing all the downloads that this guide tells you to get, so instead of individual links here is a zip archive of all the files/installers needed for this guide : http://d.turboupload.com/d/2098918/unlock111.zip.html—————————Using Task Manager (ctrl-alt-delete) end ITunes.exe, iTunesHelper.exe and iPodService.exe)
First we need to get to safari:
1. Slide to reach the emergency dial screen
2. enter *#307# and then press call
3. Your phone will ring itself, press answer
4. Press hold now and your phone will start ringing again
5. Press Dismiss and your phone will go into the contacts/dial screen
6. Press contacts from the bottom bar and add a contact
7. Add a contact with a random name and homepage as >> prefs://1F
8. Save it and click on the contact's homepage. this will take you straight into the setting menu of the iPhone.
8a. Leave your phone on for a minute or two. Then shut down your iPhone and restart.
8b. After the iPhone restarts it should have the Wifi icon showing at the top…if it does not do steps 1 – 8 again.
9. Once the wifi is working, do steps 1 – 5 again.
9a. For the next step add another contact give it another name and this time add the address as >> http://jailbreak.toc2rta.com/ UPDATE: use the address: http://jailbreakme.com/ instead of jailbreak.toc2rta.com
10update. Save the contact and then go to http://jailbreakme.com/you just saved. Follow the instructions and it will automatically activate and jailbreak your iPhone. You can now skip the Touchfree part and proceed to WINSCP.
10. Save the contact and then go to the 2nd url you just saved. Safari will load the page and then close automatically to the home screen (the screen that says activate iphone).
If you do not have an answer key and your phone is ringing try this: After you dial *#307# , then you phone will ringing. Then delete the *#307# , and then type number" 3?( only number "3?) press call. After then that you will see " Decline and answer". Click "answer", then click "hold". Then your iphone will show up " Decline and Answer" again. THIS time hit "decline" and it will let you go to the contact screen.
—————————————
Once thats done continue :
Get TouchFree (it works on iPhone too)
Get/Install .Net Framework 3.0 before you move on
If you are having trouble with touch free (like it gets stuck at step 2 and stuff, uninstall the old version, make sure you delete the folder in C:/programs, and use this one : TouchFree Alpha)
Follow the steps on TouchFree (You have to shut down the iPhone 2 times during this process, it will tell you to do it even after the 2nd time you have done it but ignore that and close the program!)
After TouchFree finishes you should restart your iPhone and get to the springboard
If TouchFree is giving you problems you can follow the newer (untested by me) guide:
Get the New PACAY to activate. You can download it here:http://rapidshare.com/64740293/CARNAVAL_by_brasuco-v0.2.rar.html
(UPDATED!) CARNAVAL helps you with the whole process of activating you iPhone and getting 3rd party software. It's a little bit more interactive than PACAY, so you're going to have to read ALL the text the scrolls during execution so you follow the instructions to the letter.
WARNNING: CARNAVAL is for iPhone 1.1.1 only and you should have iTunes version 7.4 (newer version). Also, this is the first release, as the first to try you are helping the community as a tester but is also running the risk of using buggy software.
After TouchFree or Carnival has completed: Set auto-lock on your phone as "never" (on your iphone: Settings > General > Auto-Lock > Never)
Now get WinSCP and find your iPhone ip by going to (on your iphone) settings > Wi-Fi > "Your selected WiFi" > Look under IP Address– Connect to your iPhone using WinSCP (user: root password: alpine) Change File Protocol to SCP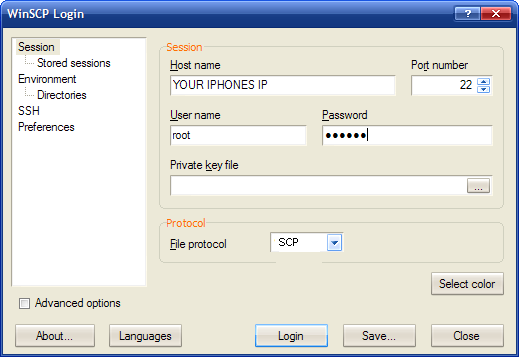 Just press login after your screen on WinScp
Get AnySIM 1.1 (http://conceitedsoftware.com/iphone/anySIM-1.1.zip)- Upload AnySIM 1.1 to the /Applications folder (Make sure both the folder anySim.app and the file inside that folder named anysim are chomodded to 0755 [right click and select properties]) click on the ".." until you see root, then click on the applications folder and put anysim inside.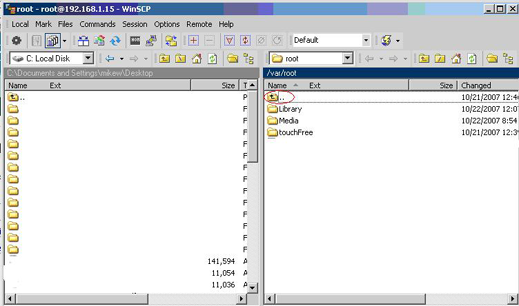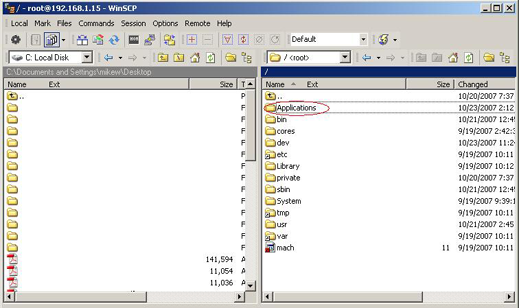 Make sure the directory anySim.app and the FILE named "anysim" inside the directory are chmodded to 0755 [right click and select properties]!!
Download this file http://rapid$hare.com/files/63229501/killall.html (change the $ sign for an S in the url)- Upload it to your /usr/bin folder (on the iphone)– Set permissions to 0755
Run Installer from your springboard- Install BSD Subsystem from Installer- Restart your phone
Run anySIM 1.1 (MAKE sure your new simcard in inserted) (IF ANYSIM CRASHES, CHMOD the ANYSIM FILES AS STATED ABOVE)
Restart your phone again
Get this file: http://rapid$hare.com/files/63231299…ownds.zip.html (change the $ sign for an S in the url)- Upload the three files to your /usr/libexec folder on your iphone– Set permissions to 0755 to the three files– Rename the file called lockdownd on your /usr/libexec folder to lockdownd.back– Rename the file lockdownd.1.0.2 to lockdownd
Download iAsign (http://dl.free.fr/dZt8908BH/IASign_win32.zip)you may need this dlls to run iAsign http://rapid$hare.com/files/63351413/iasign-dlls.zip.html (change the $ sign for an S in the url)– There is a file called iphoneactivation.pem under the /iAsign/bin/ folder of the zip you just downloaded– Uploaded to your iphone, to the folder /System/Library/Lockdown
Get Putty from here http://the.earth.li/~sgtatham/putty/…/x86/putty.exe
Connect to your iPhone using putty (user: root password: alpine)
Run this command without the quotes "killall lockdownd"
Extract the iasign folder to your C:/ Drive (That folder can be found in this file >> http://d.turboupload.com/d/2098918/unlock111.zip.html)
Open a command line in your pc (Start menu > Run > cmd)- Navigate to the folder where you have iasign.exe (This means you need to point the command prompt to the iasign folder):
– Now run this command from the command line "iasign –automatic iPhoneActivation_private.pem"- Your iphone should popup a message telling you that it is Activated- Now rename lockdownd to lockdownd.1.0.2 using WinSCP (This is in /usr/libexec)- Now rename lockdownd.swap to lockdownd using WinSCP (This is in /usr/libexec)
Run this command without the quotes "killall lockdownd" on putty
Restart your phone and it should be unlocked by now.
Now use this tutorial to get YouTube activated: YouTube 1.1.1 Fix
ONLY 300mb on your phone after you are done: you should remove the "media" file, and then rename either "media.old" or "mediabackup" to "media"
it is located at var/root
You are all set now
Special thanks goes to mando for the original tutorial!