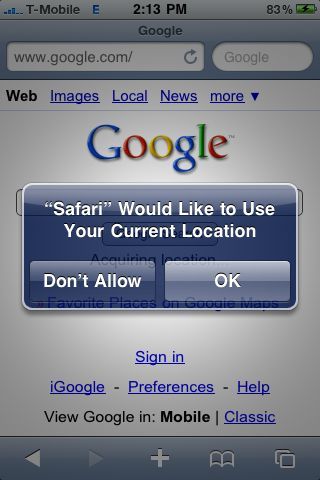 Hey everyone. This is pretty cool. It seems Apple gave Safari a way to give out your location to websites on the internet! This can be both awesome and convenient or dangerous and a hazard.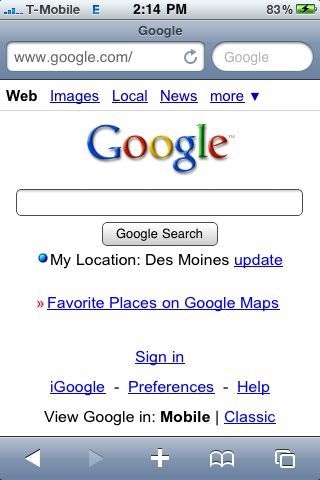 Well, I have seen the new iPhone 3G S commercials, and I saw the "Copy & Paste" commercial, and I saw you could copy a map in Safari, well, I tried using regular maps.google.com, and it just took me to the Maps application, well upon further investigation, I found that if you tap on local, you can give your location to Google!
You don't have to sign into your G-Mail to use this. I tried logged in and without logging in and it still worked.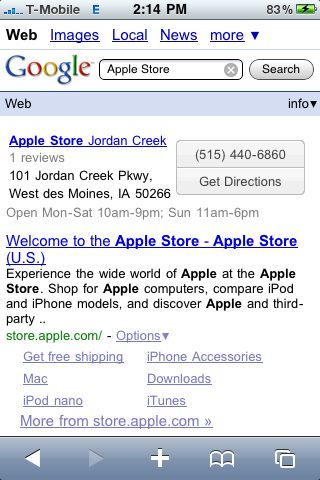 Well, the way this works is, you type in a keyword, like I tried, "Apple Store". Then give it a search. Then it should show you your search result. Tap on the link, and it will come back with a ton of useful info and a map that you can use copy and paste on!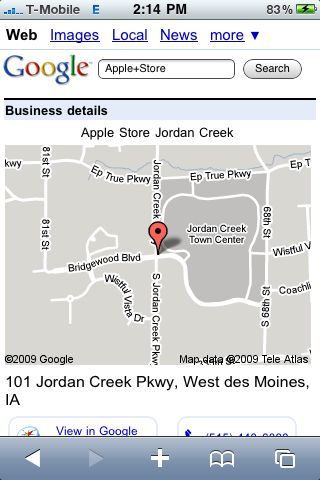 The possibilities are endless, and Google is the first to do use your location in Safari, and its really useful.
Sure you can just use the maps app, but this is an alternative that works just as well.